Services
Enjoy an unforgettable summer with the fantastic
facilities at Hotel Foners in Playa de Palma.
Book now!

Free
Wi-Fi

24-hour
reception

Best Price
Online

Buffet
Service

Direct
Booking

100%
Secure Payment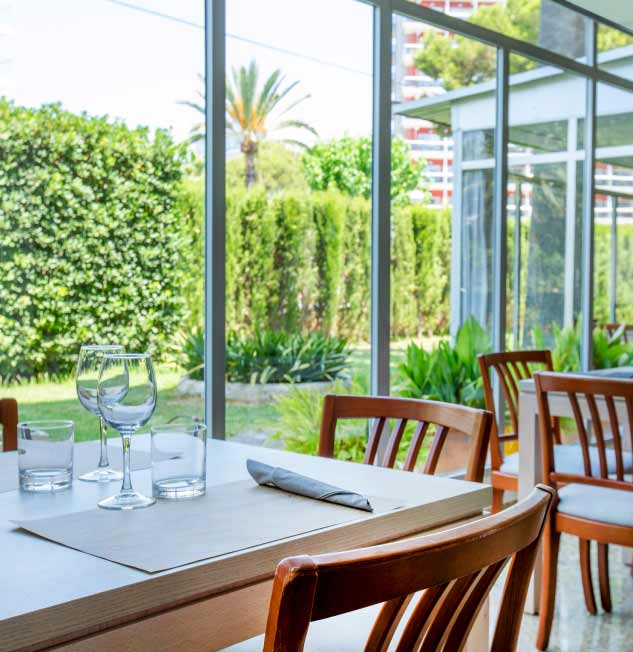 Buffet
A buffet restaurant with local products
Our chef has created a buffet that adapts to all tastes and needs based on local products and traditional Majorcan flavours.
Opening hours*
Breakfast: 8:00 a.m. to 10:30 a.m.
Dinner: 6:45 p.m. to 10 p.m.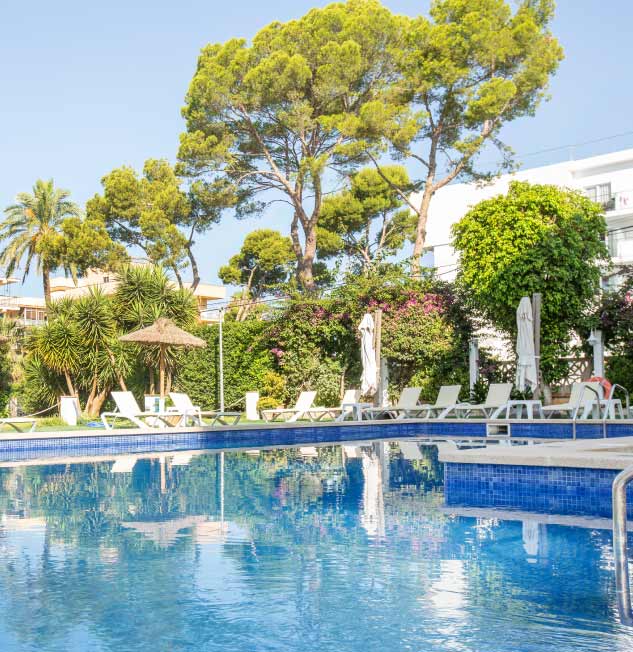 Pool
Outdoor pool with a cosy landscaped area
Enjoy our pool in the Hotel Foners garden where you can relax under the light sun, take a quick nap or enjoy a refreshing drink.
Opening hours*
May to September: 10 a.m. to 7 p.m.
October: 10 a.m. to 6 p.m.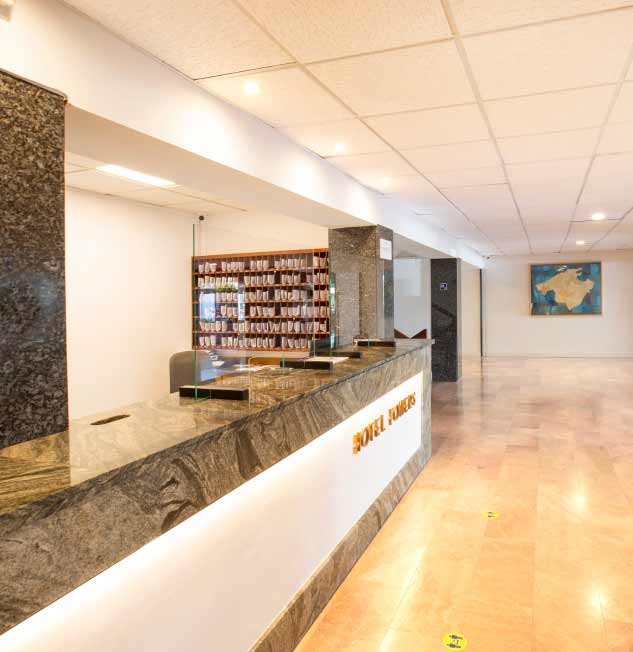 Reception
Reception available 24 hours a day
Our staff is available 24 hours a day to help you with anything you may need during your holidays. We can offer information on interesting places to discover on the island, help you book day trips or any other service you may be interested in.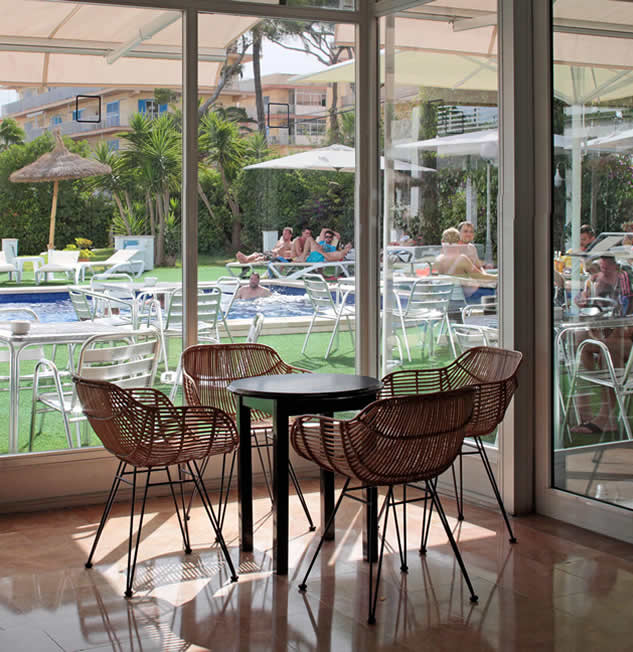 Bar
Enjoy your HAPPIEST MOMENT at our Bar! Come have a drink with your friends while you share laughs and good times or plan whatever you still have left to do on Majorca.
Opening hours*
May to October: 9:30 a.m. to 11 p.m.
*Our schedules may be modified due to the covid-19 situation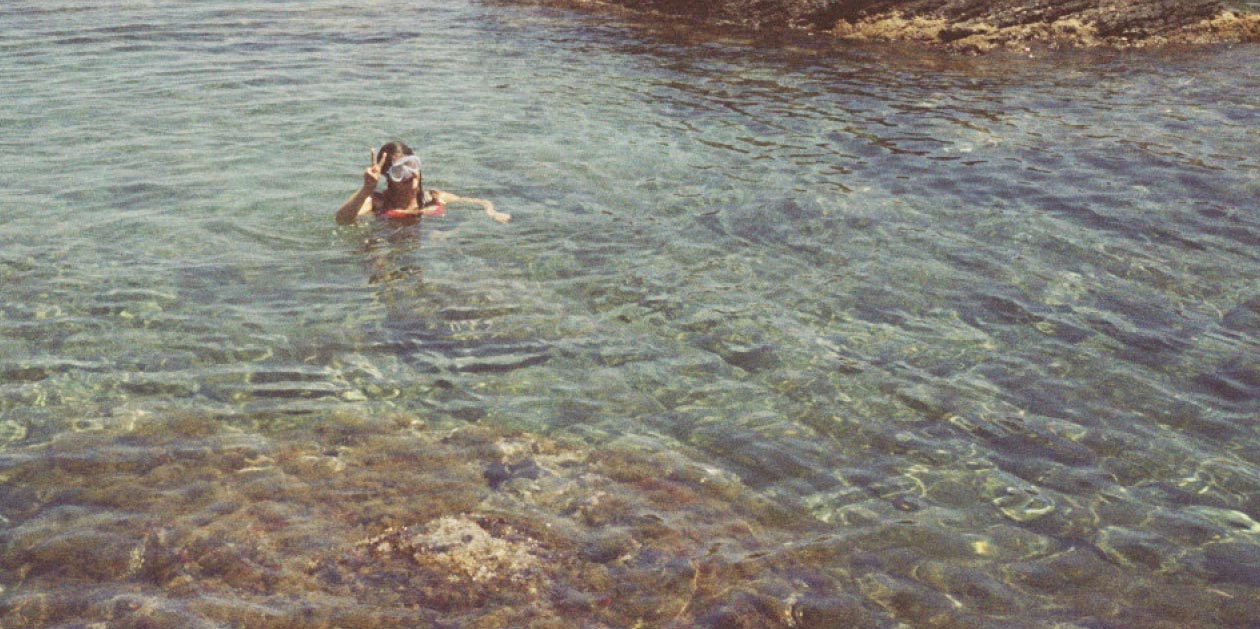 Other
services
Other services you can enjoy in Playa de Palma
We offer the following services to make your stay with us unforgettable:
Free Wi-Fi
Fax service *
Printing service *
Laundry and ironing *
Pool towels
Car, motorbike and bicycle hire
Flower shop
Tickets on sale for shows, museums and much more!
(*) These services cost extra
Enjoy our fantastic facilities in Playa de Palma!
At Hotel Foners you will find complete and well-kept facilities to enjoy an unforgettable summer in Mallorca. You can cool off in our fantastic outdoor pool or relax in the cozy garden areas equipped with hammocks and parasols. Likewise, in the Bar Hotel Foners we have a complete service of drinks and snacks by the pool. Among other of our facilities you will find the 24-hour reception service, internet access and free WLAN.